((Note: This is a groundless conspiracy theory for kicks and giggles ONLY. If it is EVER used as slander, you will feel the pain of my everlasting WRATH!! -The Author))
((This thing is packed with subtle anologies to real world conspiracies, encompassing at least four scandals, and conspiracy theories. If you find them, send a private message to me, or mail me at Casfract@yahoo.com))
Sleazy... that is the keyword, sleazy. Yesterday, Silhas, the noble human priest from Stormwind hinted at the fact that rouges were sleazy in the guildhall, after joking around a bit with it in the guildhall, myself, and others found Ravenesques stuanch opposal to the notion suspicious, and we began to question her. What ensued was an investigation deep into this guild's infastructure, what Ravenesque doesn't want you to know! I will, here and now expose the truth of what went down, and hopefully, why.
It takes two to tango...
One of the principal things we need to get out of the way, is that whatever happened, it took two to make it happen. Thankfully, finding the other didn't take much time. During her initiation ceremony, Ravenesque seemed to hint that Pit did something with her ears, and during the investigation, she mentioned ears again, and blurted out: "It wasn't even me! It was Pit! I was the victim!" (Disclaimer: Quote is not exact). With this we can clearly see that Pit was involved, despite the fact that he, and Ravenesque both deny that they were involved. For you skeptics out there, I would like to point out that Pit is a gnome. The only gnomes to escape Gnomeregan alive were housed in the asylum of the city, very close to the outside door. Most gnomes are actually escaped loony bin convicts, also, 36% of Eternity members say that Pit is a Pogostick interrupting time, while 18% say that he is a physician in training, and another 18% say he is a Ponytailed Immigrant Turtle. Pit also seems to have a fascination with Night Elf ears. With these factors in place, it is obvious he did it.
Conclusive evidence
During the incident, an investigator gnome took some snapshots of the incident, on his Super Snapper FX. We assumed that these would be the "smoking gun" photographs we needed, however, when we recieved them, that's not what we found. While he was sleeping, our investigator's inn-room was raided during the night by secret agents, known only as the streetsweepers. They seemed to have omitted any hopes of conclusive evidence from the photographs, and replaced them with a black card which says: "Omitted". Judging by the background of the photographs, though, we are certain that whatever happened occurred at a grassy knoll, near the Temple of the Moon plaza, somewhere in Darnassus.
One of the imfamous tampered photos.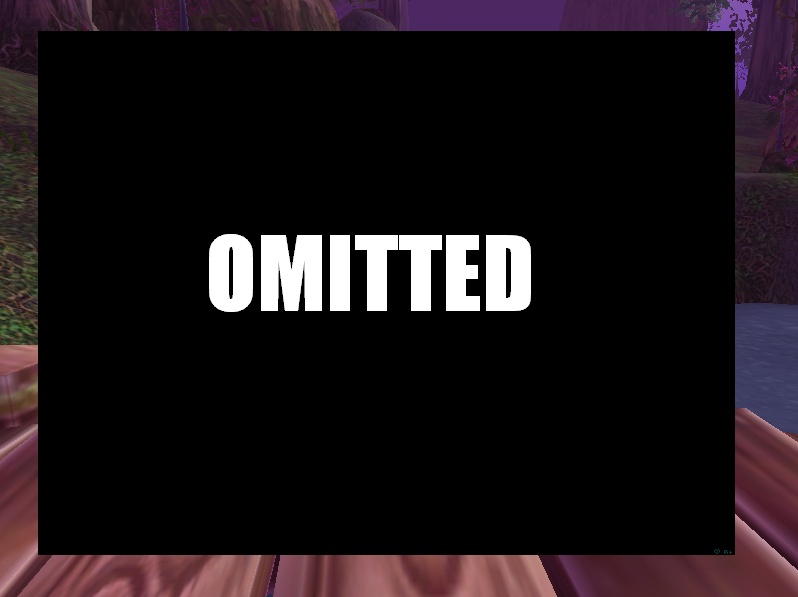 The only known photograph of the Streetsweepers.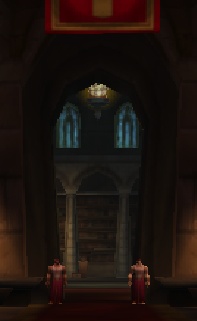 Did Jaster Know?
During the interrogation, Jaster took Ravenesque aside, and whispered something very important to Ravenesque, many speculate that this conversation was vital to what happened, however, it has been impossible to find out what was said during that conversation. This has led many to speculate that Jaster knew of what happened, yet did nothing to stop it. He was present at both the Initiation ceremony, and the interrogation, yet he seemed unusually quiet during both incidents. Unfortunately, it is impossible to tell whether or not Jaster was involved.
Unfortunately, due to lack of conclusive evidence, we can never say for sure what exactly happened that day, and why. Until such a day comes where we can find the truth, it will forever remain a mystery.